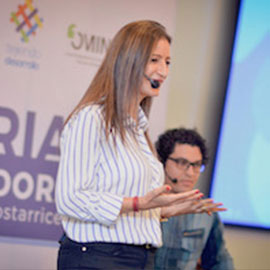 Marisela Bonilla Freer
She has a degree in International Relations; a Master's in business administration; and is a certified professional in Social Innovation and Evaluation of SDG Indicators. Has been an International and National Consultant of: United Nations Organization – Economic Commission for Latin America and the Caribbean (ECLAC), Central American Bank for Economic Integration (CABEI), Central American Commission for Environment and Development (CCAD), United States Costa Rica Foundation for Cooperation (CRUSA), Housing Promotion Foundation (FUPROVI).
Her experience in management positions and as a project manager in different topics has as a point of confluence the search for sustainable development with a strategic, systemic, and inclusive vision.
Practice Areas
Leadership and project management